JESUS IS THE LIGHT OF THE WORLD
Light of the World
Jesus is the light of this world.
He shines brightly in the darkness.
Let the light of Jesus shine in your life
Let Him light your way.
Take His light within you
Let it shine for others to see
EYE OF THE STORM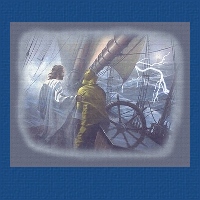 Eye of the Storm
When in the midst of trouble,
Dont scuttle about in confusion,
Looking for an answer,
From those who cannot help.
Look instead to Jesus,
For He is always there,
And his promise to us is,
He will always be with us,
In the center of the storm.
MY SPECIAL FRIEND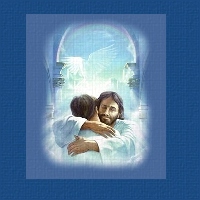 My Special Friend
Jesus is my special friend,
And what a friend He is.
Jesus helps when I am in need,
He never lets me down.
He is glad when I am happy.
When I am feeling blue
He is there to cheer me up.
He comforts me in times of grief.
And lifts me when I am sad.
When troubles come my way.
I go to Him for counselling,
The best advice he gives to me,
When problems I have to face.
Jesus is the best friend anyone can have.
THE VOICE OF GOD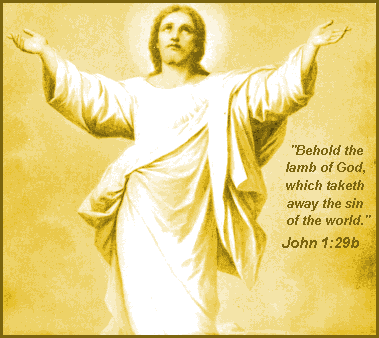 The Voice of God
I cannot hear the voice of God, I cry
I wonder why this is so
When to hear it I so much desire
Maybe, just maybe the reason is-
All those other voices I hear
The voices of self-pity and self-pride
Of selfishness and resentment
The tempting voices of the world
That fill my heart and head
His voice is sift and gentle
And gets lost in the clamor
Of the noisy voices of self
So first I must die to self
Do those voices will be stilled
Then perhaps I will hear,
The quiet voice of God.
STILL SMALL VOICE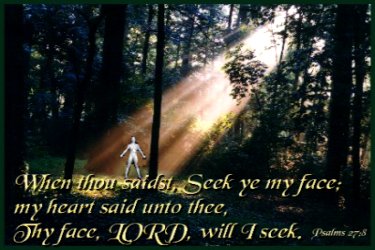 Still Small Voice
When in the midst of turmoil,
And troubles pull you down,
Take time out to quiet yourself
And be still before the Lord.
Learn to wait patiently,
For that still small voice,
That whispers to you gently,
The guidance that you desire.
It is a matter of decision,
Of putting everything aside,
Of quieting the heart and mind,
DON'T DESPAIR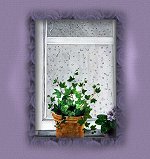 Dont Despair
Sitting at my window, watching the falling rain
Wondering if I ever will see the sun again
Feeling so despondent, filling up with despair
It looks so miserable out there
And Im just as bad in here
Why do we let ourselves be controlled
By the circumstances of life
Instead of the Lord of life.
A DROOPING SPIRIT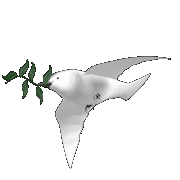 A Drooping Spirit
If your spirit is drooping, like an unwatered plant.
If your life is full of despair and gloom.
Take a drink from the well of living water.
And your spirit will burst into bloom.
Turning the Other Cheek
When annoyed or hurt by someone,
Dont pay them back in kind,
For if you do youre playing,
Right into Satans hands.
Be a Spirit led person,
And turn the other cheek.
Return their barbs with kindness,
And see that old enemy,
Go fleeing in defeat.